Google and your WordPress website
You finally did it. After months of contemplation, you made the investment and paid a company to redesign and update your WordPress website. Web design has come a long way in recent years; we're proud of you for the upgrade. So you have a flashy new website, but now you have a new problem — nobody is finding you on the Google. Tell us if this sounds familiar.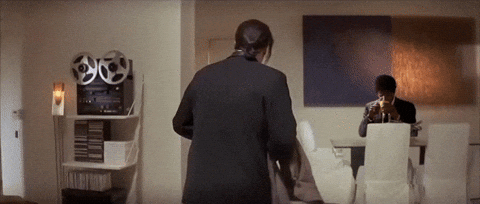 Credit source: giphy.com
That's where search engine optimization, or SEO, comes in.
SEO strategy vs WordPress plugins
Let's clear the air and answer the question "What is SEO?"
Short answer — SEO helps get your website found by your audience on Google.
Long answer — SEO is a marketing strategy. Its goal is to convince search engines (like Google) to display your website. How? By competing for relevant search terms. SEO is different from PPC (pay-per-click) advertising. With PPC, you're using advertising dollars to compete on search engines. SEO, on the other hand, focuses on building a robust website that demands attention.
Here's the catch. A successful SEO campaign requires planning, research, analysis, time, keyword research, backlink analysis, link building, internal link structure, appropriate tagging, and file size management, just to name a few elements. Enter stage left: SEO plugins. Also known as the web designer's answer to the complex world of organic search checklists. As with any good plugin, they make a difficult job easy. I mean, it's the 21st century—the age of self-driving cars, do-it-yourself tax tools, and robot vacuum cleaners. Convenience rules, and the world expects simple, efficient solutions to those messy tasks life hands us. So it makes sense that if there's a robot named Flo to clean your floors, there's a smart digital counterpart to help market your website.
Results sold separately
After the COVID-19 pandemic began, I decided to invest in some home workout equipment. Most evenings the cold dumbbells sat in the corner and stared at me while I binge-watched the latest season of Stranger Things. When I did use them, it was a bit awkward. I couldn't shake this feeling I wasn't doing enough. I know I'm not alone here…right? After riding the struggle bus, I decided to try out a virtual trainer, who kindly showed me how poorly I was using the equipment I bought. (Thanks, Tim.) After just a couple of sessions, I felt better, smarter, and more efficient in my routine. I felt a bit better about sitting on the couch with a bag of popcorn too ;).
Think of SEO plugins like workout equipment. At their core, they are tools that help you get to your goal. Anyone can use these tools, but it doesn't mean they're all going to get the same results. And most of us need an expert, a Trainer Tim, if you will. Tim can use the same tools I have but reach a far better result. In the SEO world, this is where a digital marketing specialist comes into play.
SEO plugins, like Yoast and All In One SEO Pack, are designed to add custom fields into your web-site's editing tool. Features include easy title tag and meta description creation, xml sitemap development, meta tags, and more. Some plugins can even recommend missing keywords, rate your page based on Google algorithms, and tell you when a page is underperforming. The best part is, most of these are completely free! Who knew? SEO is easy now, right?
Usually when something feels too easy, it is. What's the saying…"Nothing good in life comes easy"? SEO and digital marketing take research, development, and time. The good news is that you don't have to do it alone.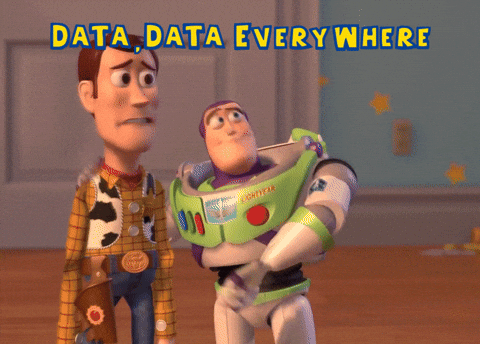 Credit source: giphy.com
Plugins, extensions, and tools, oh my!
We've put together a short list of WordPress SEO plugins. We use these tools to help implement our custom-built strategies, so they've been tried and tested. Many of them are also great teaching tools . Yoast, for example, has an entire catalogue of helpful content created to help the casual user or the veteran digital marketing guru. You should check it out! Really…we read it too.
Yoast is the grandfather of SEO plugins . The platform does a fantastic job educating users on SEO and even provides some recommendations along the way. There are a lot of features; highlights include:
Keyword suggestions
Page preview on Google
Customizable links
Technical checklist: robots.txt files, sitemaps, title tag, meta description
All In One SEO is just what the name implies. Covering a wide range of SEO strategy implementation, this tool has become a must-have for many SEOs. Highlights include:
Local SEO recommendations
User roles for internal teams
Social media integration
WooCommerce SEO for e-commerce websites
Webpages can become outdated and get deleted, causing broken links. This is especially common on larger sites. It's a big no-no in Google's eyes to have links that lead nowhere. Broken Link Checker takes care of the hassle for you by:
Monitoring internal and external links in your posts, pages, and comments
Detecting missing links, images, and redirects
Emailing notifications when a link goes missing
Editing broken links from the plugin page
Not only are these plugins FREE, but they integrate specific functions that will assist in your website performance efforts. Now you may have noticed when visiting the websites above that they offer paid, or premium, versions. A general note is that although you may get more functionality with a premium version, the basic plugin will meet most website owners' needs. And if you're working with a talented digital marketing specialist or web designer, they should be able to help you navigate to the version that best fits your needs.
So are SEO plugins worth it?
We've been around the block talking of the importance of SEO strategy, and we even introduced you to several SEO plugins. But are they worth your time and effort to invest in? Yes! In fact, a big YES. Plugins were never designed to replace a marketing strategy, but they act as a smart catalyst to put those marketing dollars to good use. A website that utilizes its tools along with a targeted strategy will only get stronger (thanks Trainer Tim for the analogy). A warning to our readers – if anyone tells you that an SEO plugin = SEO strategy, it should raise a red flag. And hey, if you need help navigating these tools or want to dial-in your marketing strategy, reach out! We at Counterpart Communication Design love talking to people like you about unique and thrilling challenges. We're your friendly neighborhood Message Strategy Experts®, and after all, SEO is message strategy.